Why is

Packaging

of

Aftertreatment Parts

Important
To help parts distributors succeed, the diesel emissions system must be as easy as possible.
Quality
, selection, and availability
 cannot be taken for granted.
Parts distributors can have complete confidence in the quality of parts supplied by REP.
 But there is another important thing that REP does to make diesel emissions systems easy for their 
customers.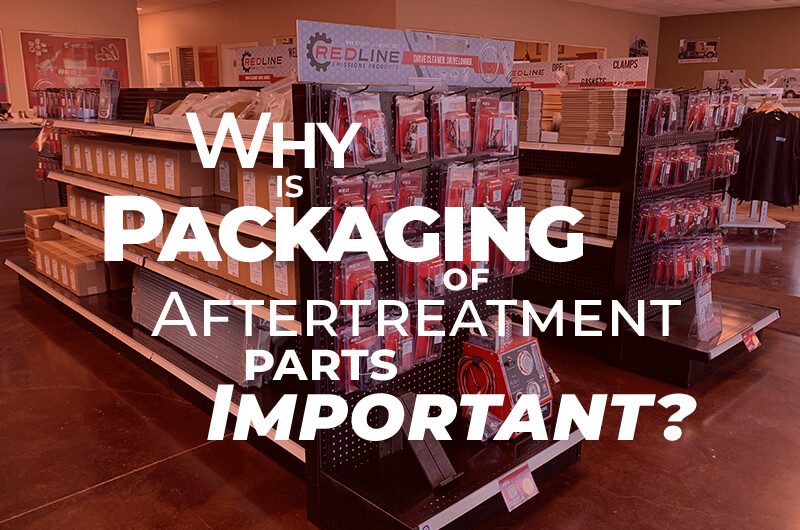 Packaging
This is an area no one thinks about but if not handled properly it can cause all kinds of problems. There's nothing worse than selling a part and then going to the warehouse or the retail shelf and seeing it was damaged, or worse, not finding it at all.  

All our products are packaged individually, then labeled with the OEM cross information. Imagine being able to hand your customer a box that also lists the OEM part number your customer asked for, giving everyone complete confidence that this is the correct part. The result is no damaged parts, no missing hardware, no misplaced inventory, and increased sales of parts that are in stock and identified correctly.  
Next, we're going to cover how each REP aftertreatment product line is packaged for the best distributor and customer experience.
Read on…

DPF Packaging
The last thing anyone wants is a damaged DPF, so we package our filters in an accordion-style box for a tight fit. This keeps the filter from rolling around when in transit and getting damaged. The boxes have multiple layers of corrugation and foam end caps which adds another layer of protection. 
Each DPF sold by REP has a label with cross-over information and the serial number on the outside of the box. Inside the box, you will find the required gasket(s), a tube of anti-seize if the unit has a weld bung, and a warranty registration card, and other vital information related to that specific DPF. 

Packaging for Clamps and Gaskets
All our clamps and gaskets that are sold separately are individually packaged in a corrugated box with 4 full tabs. This means that each clamp or gasket can be shipped via courier with no extra packaging. This minimizes damage when in transit and ensures that all of the parts stay together. 

Packaging for Sensors / Weld Bungs
Each sensor or weld bung is packaged with a clear clamshell which allows the purchaser to see the part they are buying. Sensors include anti-seize when required and every sensor has a label with cross-over information. This packaging is designed to provide the customer with everything they need while allowing the parts distributor to hang them on a display rack.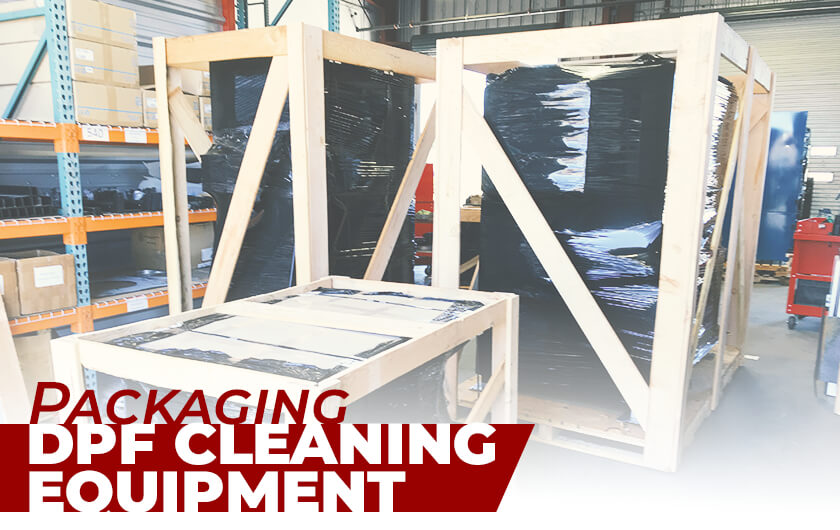 Packaging for DPF Cleaning Equipment
We take the packaging of our DPF cleaning equipment to the next level. While the way we prepare this equipment for transit varies from one style of machine to the next, all the equipment is either wrapped, palletized, and/or crated to protect against damage while in transit. 
Become a Parts Distributor Today
Redline Emissions Products make diesel emissions systems easy with an extensive offering of readily available high-quality parts, packaged to protect against damage and loss, and backed up with training and expert support. 
Diesel Emissions Systems Made Easy

 
With Redline Emissions Products®, diesel parts distributors can add to their product line, increase sales, and solve a huge pain point to make diesel emissions systems easy for their customers.
Curious about what's involved with supplying diesel emissions systems and replacement parts? Reach out to  Wayne Cochrane, National Sales Manager for REP to find out more or call 888-295-4670.