The Largest

Selection and Availability

 of

Aftertreatment Parts

in the Industry
To help parts distributors succeed, the diesel emissions system must be as easy as possible.
Quality
, selection, and availability
 cannot be taken for granted.
Parts distributors can have complete confidence in the quality of parts supplied by REP.
 But there is another important thing that REP does to make diesel emissions systems easy for their 
customers.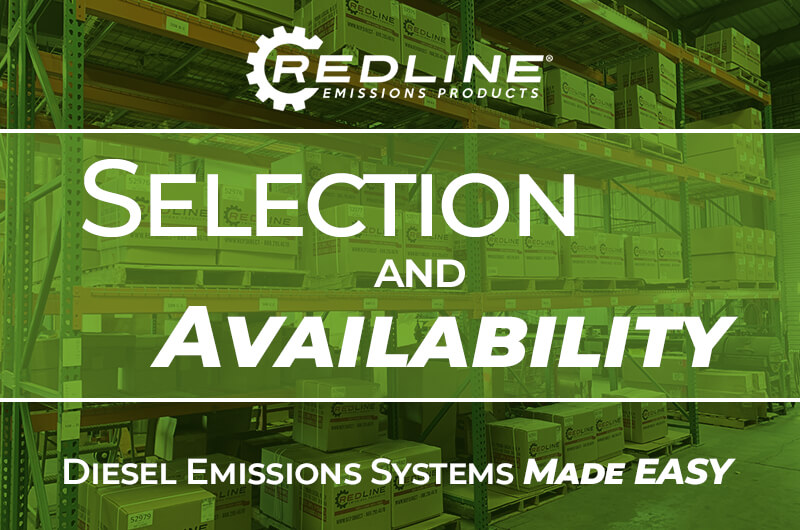 A Wide Selection of Aftertreatment Parts
Many manufacturers of aftertreatment parts focus on the top movers, they apply the Pareto principle to their inventory stocking the top 20% of parts required to get 80% of the sales. While this may be a great decision for the manufacturer of aftertreatment parts it is certainly not what is in the parts distributors or end-user customers' best interest.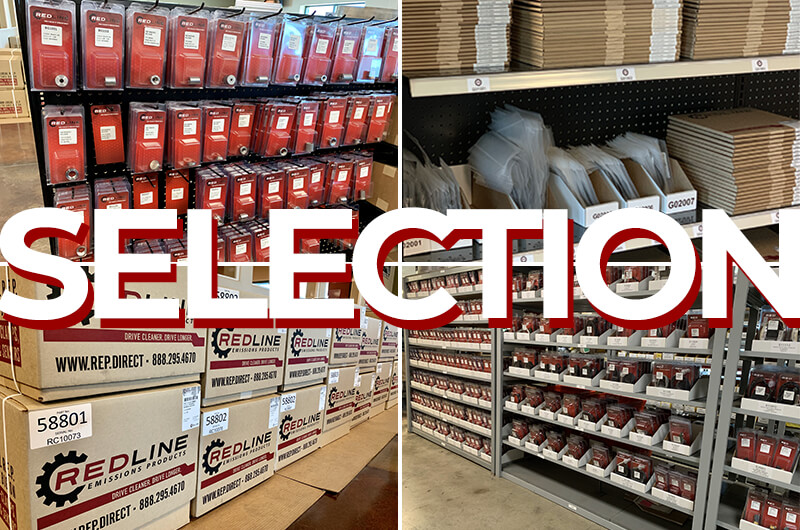 At Redline Emissions Products we have taken a different approach. We know that when a truck is down, the cost is significant to the fleet or owner-operator. We also know that when a parts distributor can consistently supply the parts their customers need it helps them to be more successful. So, really from our perspective, the decision to consistently expand the number of aftertreatment parts we manufacture and supply to our parts distributors was easy. 
Availability is as Important as Selection
Having a large number of part numbers available for a parts distributor to buy means nothing if the parts are not available when they need them. At Redline Emissions Products we have done all we can to expand the total amount of inventory we have on hand, not only at our main warehouse but also at our strategically located satellite warehouses around the US and Canada.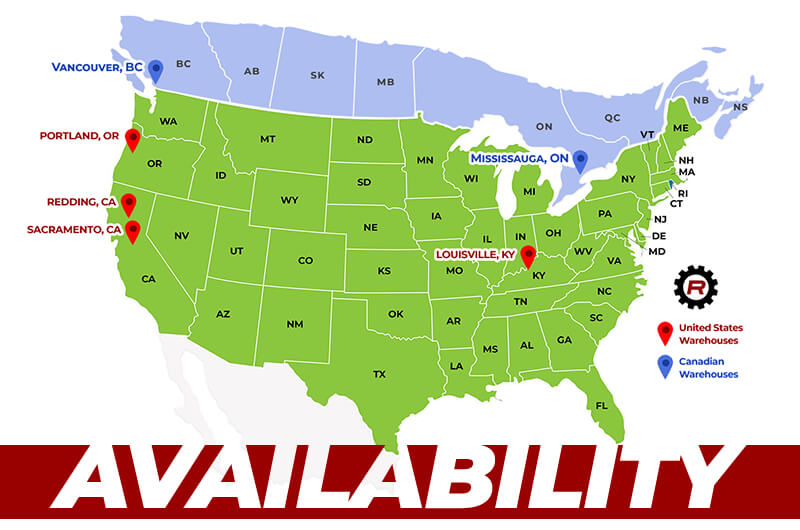 Supply chain issues caused by the COVID-19 pandemic has caused issues for parts distributors and fleets across North America and we have not been immune from these challenges, but two things have allowed us to continue to supply our customers at a high level: 
1. Our high levels of inventory when the pandemic began allowed us to weather the supply chain storm for a longer period of time than other manufacturers of aftertreatment parts. 
2. Our relationships with raw material suppliers and other manufacturers allowed us to source alternative materials as our traditional supply chain was disrupted by the pandemic.  
At Redline Emissions Products our mission is simple; "Diesel Emissions Systems Made Easy." Every day we are faced with decisions that will affect our ability to supply our parts distributors and their customers with the widest selection and availability of high-quality aftertreatment parts in North America. 
But it is that ongoing commitment to making diesel emissions systems easy that guides us and helps us to never waiver on quality, taking the time to package our parts properly, to offer the widest selection and availability, and to provide our customers with the training they need to succeed.

Become a Parts Distributor Today
Redline Emissions Products make diesel emissions systems easy with an extensive offering of readily available high-quality parts, packaged to protect against damage and loss, and backed up with training and expert support. 
If you would like to become a parts distributor and expand your business, contact us today to learn more.
Diesel Emissions Systems Made Easy

 
With Redline Emissions Products®, diesel parts distributors can add to their product line, increase sales, and solve a huge pain point to make diesel emissions systems easy for their customers.
Curious about what's involved with supplying diesel emissions systems and replacement parts? Reach out to  Wayne Cochrane, National Sales Manager for REP to find out more or call 888-295-4670.