The
Aqueous

DPF Cleaning System
From dirty to Clean & DRY, in under 2 hours.
No baking required.
Harness the Power of Water to Clean DPFs & DOCs FAST using the Filtertherm® Aqueous Cleaning System. This complete package includes the innovative Aqueous DPF Cleaning Machine, powerfully fast Drying Cabinet, and versatile, yet compact Inspection Table.
The Filtertherm® Aqueous Cleaning System has some key benefits. Aqueous can achieve the same results as a thermal cleaning in less time, plus the convenience of cleaning light-duty or off-road systems without the need to cut the units open. And we build each unit in our manufacturing facility right here in the US of A.
To see how quickly you can start earning profits with the Aqueous DPF cleaning package, use our ROI tool.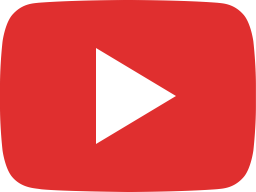 AQUEOUS CLEANING SYSTEM By Filtertherm®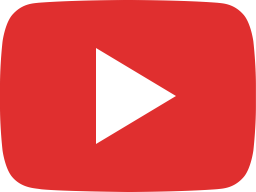 The Filtertherm® Aqueous DPF Cleaning Machine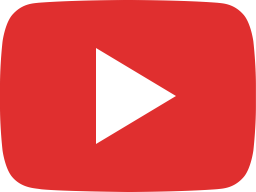 How to Install the Filtertherm® Aqueous DPF Cleaning Machine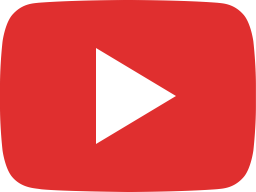 The Filtertherm® Aqueous DPF Cleaning Machine Operational Video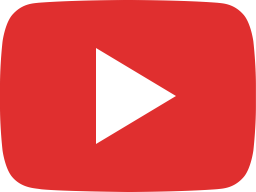 How to Dry a DPF After Washing It?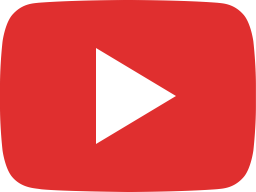 Filtertherm® Inspection Table

Feel free to browse our informational and instructional content, pdfs, and videos to learn more about the many benefits of the Aqueous DPF Cleaning System and its individual components.
START CLEANING DPFS
THE AQUEOUS DPF CLEANING MACHINE

BY FILTERTHERM®
Item # FTM 1100
The Aqueous DPF Cleaning Machine offers fast, computer-controlled cleaning for all sizes and types of filters – including odd-shaped light-duty and off-road systems without the need to cut the units open.
Pre-soak station for application of proprietary surfactant that embodies particles & loosens debris.
Edge-to-edge cleaning to flush debris from the filter with 600 gallons of recirculated water in a self-contained, dual-filter system.
Continuous low-pressure / high-volume water stream allows water to navigate around cell wall structures.
The non-destructive cleaning process does not compromise precious metals inside the filter.
Made in the USA!
Adapters: Also, each Aqueous comes standard with an adapter set for filters with smaller size inlets, an extension hose, and a heavy-duty aluminum stand for odd-shaped DOCs.
Machine footprint: 79″ (2001 mm) height  |  96″ (2438 mm) width  |  72″ (1816 mm) depth including door clearance.
THE DRYING CABINET

BY FILTERTHERM®
2 Models: FTM 2000 (SINGLE Element) & FTM 2001 (DUAL Element)
The Filtertherm® Drying Cabinet is a turnkey solution for drying filters fast with heated, high-velocity air.
The Quickest: Completely dries most Aqueous-cleaned filters in 20 minutes or less.
Most Versatile: Accommodates DPFs up to 24″ in height and up to 18″ in diameter.
Profitable: The ultimate competitive advantage in the diesel repair & cleaning market.
Compact: Requires minimal shop space & the machine is easy to operate.
American-Made: Designed and manufactured in Redding, CA, USA.
Adapters: The Drying Cabinet comes standard with 2 riser sets: a 12" diam and 18" diam. There is a Light Duty Dry-Out Kit that is for drying filters with smaller openings (sold separately).
Machine footprint: 79″ (2006.6 mm) height | 34″ (863.6 mm) width | 72″ depth including door clearance (1828.8 mm).

DPF INSPECTION TABLE

BY FILTERTHERM®
Item # FTM 8003
The Filtertherm® Inspection Table is an all-in-one inspection station that measures the DPF flow rate and weight of a filter to determine how much soot/ash is present before and after the cleaning cycle.
Ergonomic height to transfer heavy filters more safely from table to cleaning machine and back again.
Equipped with a powerful light that allows you to inspect the DPF for cracks.
Use the scale and pressure display to get before and after cleaning weights, along with flow readings.
Comes with adapter rings for different diam filters, & a holder for the wire rods used for pin testing.
Comes with a USB charging port and a shelf for your smart device.
Made in the USA!
Specs: Electrical: 120V 1 phase 19A power required.
Equipment Dimensions: 46" W x 33" D x 35" H (47" H including display head).
Shop footprint: 48" W x 36" D x 36" H (locking caster wheels).
Cleaning Equipment ROI
Let's Break Things Down
Gross Cleaning Sales Yearly:
Gross Cleaning Sales Monthly:
---
For reference the MSRP prices on our cleaning packages are as follows:
AQUEOUS package
(includes Aqueous Cleaning Machine, Dryer, and Inspection Table)
MSRP $82,500.00 USD (enter this Amount in the ROI tool for Cleaning Equipment Cost)
THERMAL package
(includes DPF Oven, Pulse Machine, Inspection Table, and Cooling Cart)
MSRP $51,000.00 USD (enter this Amount in the ROI tool for Cleaning Equipment Cost)
A DPF (diesel particulate filter) is designed to catch & oxidize soot (unburned fuel/lube oil) and turn it into ash. The ash is pushed to the bottom of the filter and stored there. Over time it builds up and requires cleaning. With the cost of some new DPFs soaring to over $12,000, routine maintenance is key in all aspects of the DPF.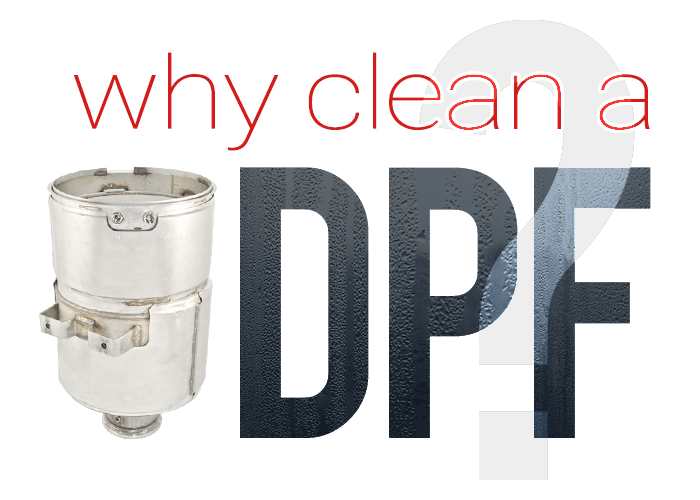 Being proactive in your service intervals will decrease downtime, service expenses and increase proper system operation and profit. Thus, it's important to regularly clean and maintain your filters, not only to preserve the functionality of the filter but to save on fuel and protect your engine.
Filtertherm® is establishing THE industry standard for DPF cleaning.
Having the right equipment is only half the game.
The other key is the cleaning process. Establishing and following the same proven process with every filter is the best way to ensure consistent results. Without this consistency,  your results will vary from filter to filter.
The Filtertherm® team has spent close to 15 years cleaning tens of thousands of filters. We've fine-tuned and tested our methods in real-world cleaning facilities and we are happy to share them with you.
START CLEANING DPFS
Educate your customers on DPF Cleaning
When you return the cleaned DPF and or re-install it on the customer vehicle, provide them the information they need for tracking and reporting. OE service recommendations are between 200,000 – 300,000 miles, or 4500 hours – whichever comes first. Aftermarket manufacturers of DPFs recommend cleaning at 50,000 – 70,000 miles, or 1,000 hours – whichever comes first.
Based on our experience, Filtertherm® recommends servicing your DPF at least once a year. Removing the soot more often will help extend the life and performance of the DPF system and your engine. Hardened ash build-up in the system restricts the flow and causes unnecessary engine failure issues.
Recommend a maintenance schedule that takes into consideration the real-world driving conditions of the vehicle. Trucks that are run in stop-and-go traffic or high idling situations often need dpf cleanings at closer intervals.
Proper DPF maintenance is key to a

healthy truck

.
For in-depth training on best practices and emissions systems, contact our Redline Emissions Products® Tech Support at 1-888-834-0050 or info@rep.direct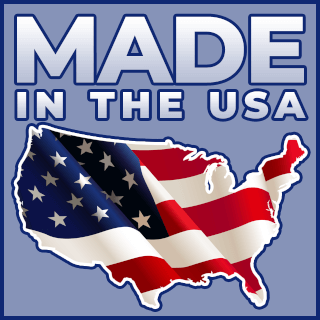 Did we mention…
Proudly MADE IN THE USA!
Why is DPF tracking so important for your operation?
When was the last time that DPF was cleaned? Or what was this DPF's condition for previous cleanings?
FILTERtrak can answer these questions and more.
FILTERtrak is the best customizable software tool that manages all your service records & photos on each DPF cleaned and even generates cleaning reports for your customers.
FILTERtrak is a purpose-built, searchable tool for DPF Cleaning facilities and fleets and is used daily at our own DFP cleaning operations. It stores before/after filter pictures, vehicle info, filter info, cleaning records, and more. FILTERtrak is responsive and online making it simple to use, view, and access all your DPF service data on all kinds of connected devices! Way better than those complicated and clunky spreadsheets you might be using now.
Visit the FILTERtrak website to learn more.
FILTERtrak.direct
The Filtertherm line of DPF Cleaning Machines from REP offers a complete range of solutions (with Aqueous & Thermal options) for fleets and shops of all sizes.
You can now add DPF Cleaning services to your business with confidence and increased profitability.
Just another way REP makes "Diesel Emissions Systems Easy".
Use the form below or call/email to speak directly with Wayne Cochrane, our National Sales Manager, and get answers to your questions about the Filtertherm® Aqueous DPF Cleaning System.
Get connected!
Sign up to get updates on the topics of dpf cleaning services & aftertreatment parts.