OEM replacement DPF GASKETS by Redline Emissions Products.

QUALITY. Every REP DPF Gasket goes through an extensive inspection process to verify OEM performance, specifications, and fitment. REP Gaskets come with a 1-year warranty from the date of purchase*
SELECTION. Many aftermarket vendors cover the top movers, we go deeper!  We offer the most extensive parts offering in the emissions systems parts industry.
AVAILABILITY. REP stocks a multi-million dollar inventory spanning warehouses in the US and Canada to offer 1-to-3-day delivery of the parts you need to most locations.
PACKAGING. REP DPF Gaskets are individually packaged in sturdy, 4-fold corrugated boxes to protect the unit in transit and are clearly labeled with all the important part/OEM/crosses information.
TRAINING. Have questions?  We are here to assist with whatever product education, technical, and sales support you may need.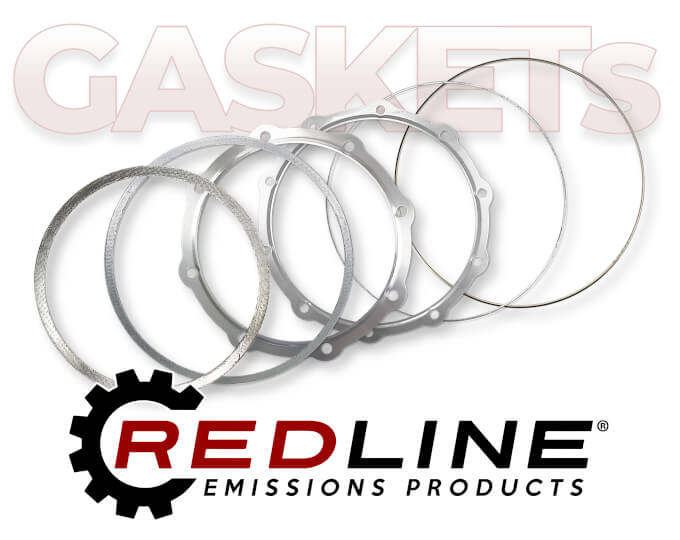 CLAMP & GASKET KITS.

 A convenient way to sell high-demand matched sets of clamps & gaskets for common replacement situations.
We invite you to watch a video, download our product booklet, or just look around this page. See for yourself how REP gaskets are a value-add to your parts business. Want to see if we have a particular gasket or look up a part# cross reference, then try our OEM Search tool.
Gaskets are a crucial part of your diesel emissions system, helping to keep the exhaust heat and pressure inside the system.
REP DPF Gaskets are designed with the exact dimensions of the OEM gasket to OEM specifications for a perfect fit. REP replacement gaskets are available for all major manufacturers.
REP DPF Gaskets are each packaged individually, clearly marked with OEM crosses, part number, date, etc.
One of the things that set REP Gaskets apart is the higher level of quality. So, what does that mean?
Our extensive quality assurance process involves checking gasket dimensions, OD, ID, and thickness.
Gaskets are a vital part of today's diesel emission system, too thin and they leak, too thick and the clamps won't fit. Our quality control ensures your gaskets will correctly fit every time.
This provides peace of mind for resellers & distributors and reduces the chances of downtime because of a product failure due to defects or poor fitment.
Many aftermarket vendors cover the top movers, we go deeper! 
We offer the most extensive parts offering in the emissions systems parts industry.
With over 100 SKUs and growing, REP Gaskets offer broad coverage for all the popular manufacturers including Caterpillar, Cummins, Detroit Diesel, Hino, Isuzu, Navistar, Paccar, and Volvo / Mack.  We also offer gaskets for some off-road applications and retrofit DPFs.
REP Gaskets are also offered in convenient clamp/gasket kits which make the technician's job easier!  One kit contains all the hardware to get the job done!
REP Gaskets cover a broad range of LD/MD/HD applications.
Easy to use website with the industry-leading OEM parts cross-search tool to help you find the right gasket.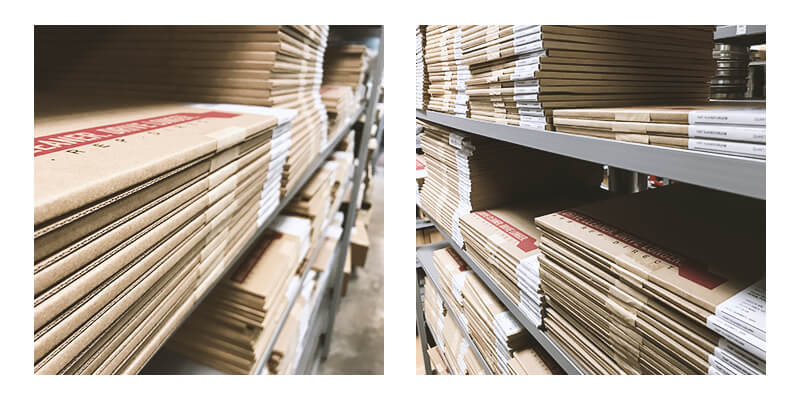 Having a great selection is just one aspect of a healthy parts distribution model. Availability is key.
We have invested in providing strong and speedy availability of our great selection of gaskets.
It helps no one if you need to wait a week or more for your part.
REP stocks multiple warehouses in the US and Canada to offer quick coast to coast, delivery of the parts you need, when you need them.
If the part is not on the shelf, you cannot sell it! REP maintains a multi-million-dollar inventory of aftertreatment parts to be your go-to supplier.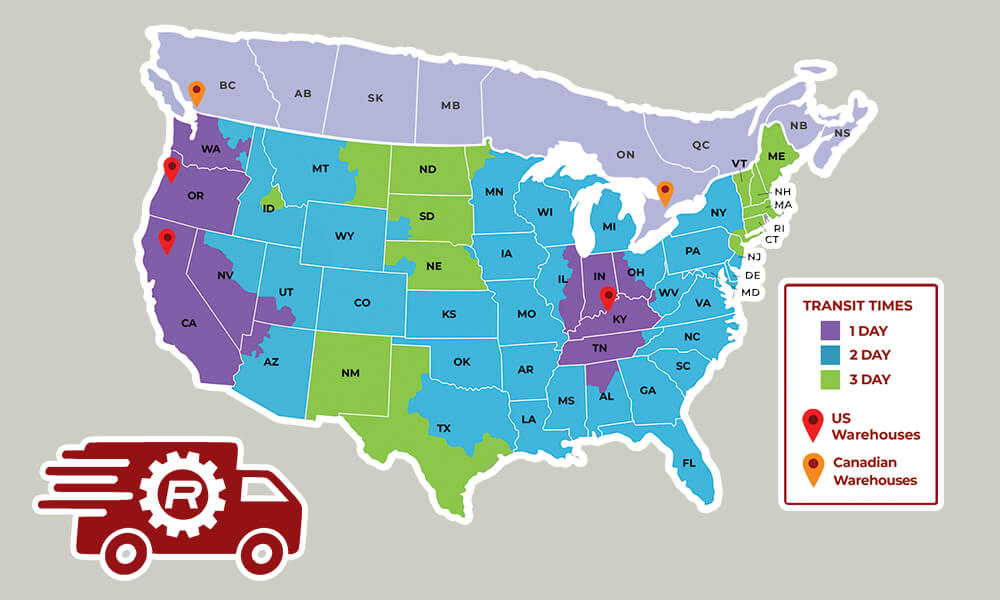 Note: Transit times were based on the information available at the time. Actual transit times vary based on many factors.
We believe durable packaging and proper labeling are essential to serving you and your HD aftertreatment parts customers
All REP gaskets are individually packaged in sturdy, 4-fold corrugated boxes. This packaging will allow you to add a courier label and ship as is, no worries that your part will be damaged in the shipping process. This is also true of parts delivery vehicles, the gaskets will be protected if the parts roll around.
All REP gasket boxes are labeled with the REP part number. This helps identify the part for your counter people and customers. Furthermore, all labels include application and corresponding OEM cross numbers, once again assuring the user they have the correct part.
Emissions systems are complex; we help take the mystery out of them through training and education! 
We can provide product-specific and aftertreatment systems training for your salespeople. Boost your customer service and profits by having a more knowledgeable and confident parts and sales staff.
REP offers Industry-specific training for your service and parts team. Areas include product-related training, diagnostic support, technical support, and best practices for "finding the right part"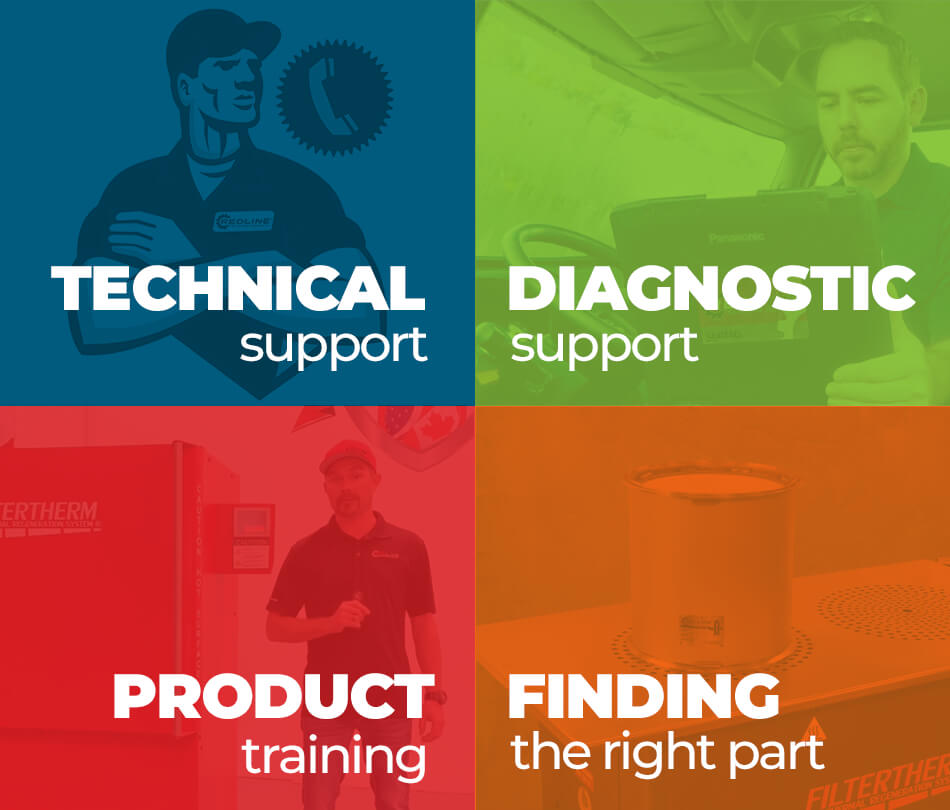 Redline Emissions Products® innovates with OEM Replacement Clamp & Gasket Kits for Ford, Cummins, Detroit Diesel, Mack / Volvo, and more.
Some of these kits correspond with existing OEM part numbers. Other kits we've custom-built to provide a quick and convenient way to package high-demand combinations for your customers (such as OneBoxes).
REP Clamp and Gasket kits deliver an "off-the-shelf" solution in a single box – another way REP makes diesel emissions systems easier for parts distributors and customers alike.
Convenient, compact packaging!

Testimonial: A customer who bought a DD15 Clamp & Gasket kit, was so pleased with our quality and packaging that he had to call to let us know. He had bought a competitor's kit for $50.00 less and it failed within 4 months – the clamps came loose.  He was impressed with our product quality, and he said he would recommend REP clamps and gaskets to anyone who asks.
In summary, REP offers high-quality, OEM spec GASKETS for a broad range of applications that are available nationwide from multiple warehouses.

Interested in learning more about REP Gaskets, or becoming a REP distributor?

Click the links below.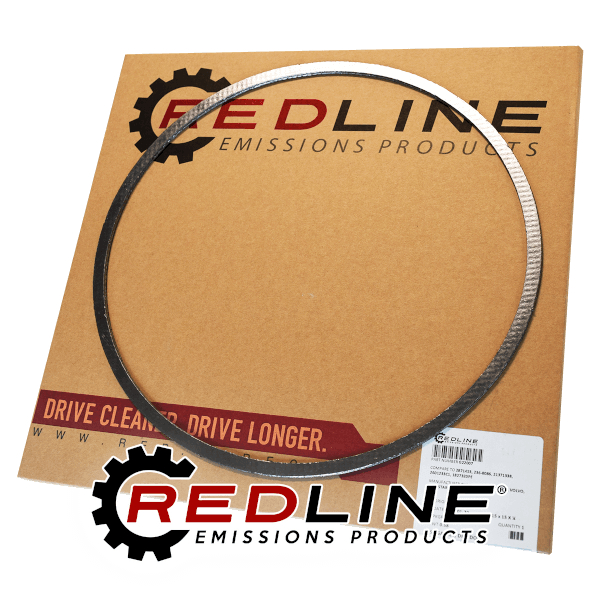 Return to PRODUCTS page