Get

Aftertreatment Training

 for

Your

Parts Technicians
Many heavy-duty parts distributors have been hesitant to sell aftertreatment parts. Once they do bring on an aftertreatment product line, they sometimes aren't successful in selling the parts. The missing piece is often training.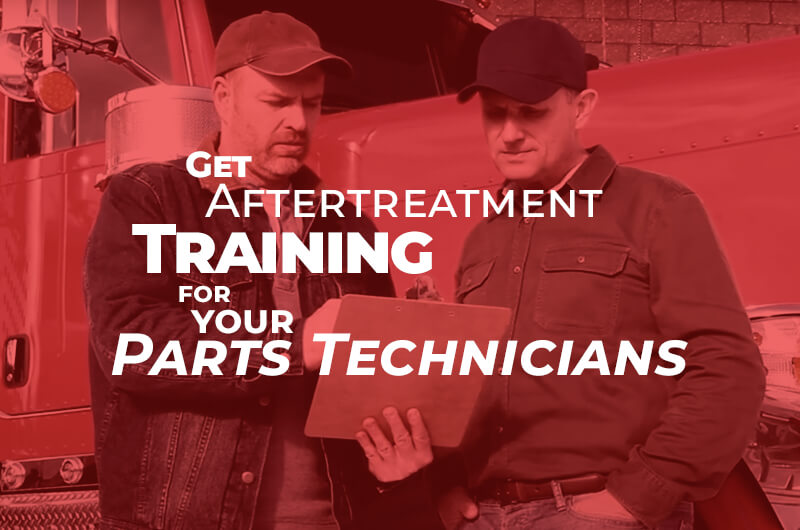 Why is Training More Important with Aftertreatment?
You sell heavy-duty parts. Your parts technicians probably have decades of combined parts experience. They know how to look up parts and figure out what customers need. So why are they struggling to sell aftertreatment parts?
The short answer is because after 15-years of commercial trucks having diesel emissions systems repair technicians are still struggling to properly maintain these systems and diagnose problems correctly when there are failures.
If the customer asks for a Diesel Particulate Filter (DPF) and your parts technicians don't know what questions they should be asking they will sell the customer a DPF. A few days or weeks later the customer will have another failure because they misdiagnosed the cause of the problem. Now they are upset and they either assume the DPF they bought from you is No F@*% Good (NFG) or they just give up trying to solve the problem themselves and take it to a truck dealer.
Either way, you lose!
Rapidly Increase Your Sales by Outperforming the Competition
Once your parts technicians have been properly trained, they will be able to help solve your customers' diesel emissions system problems by asking the right questions and guiding the repair technicians to the source of the problem instead of just selling a single part that only addresses the symptom of the real problem.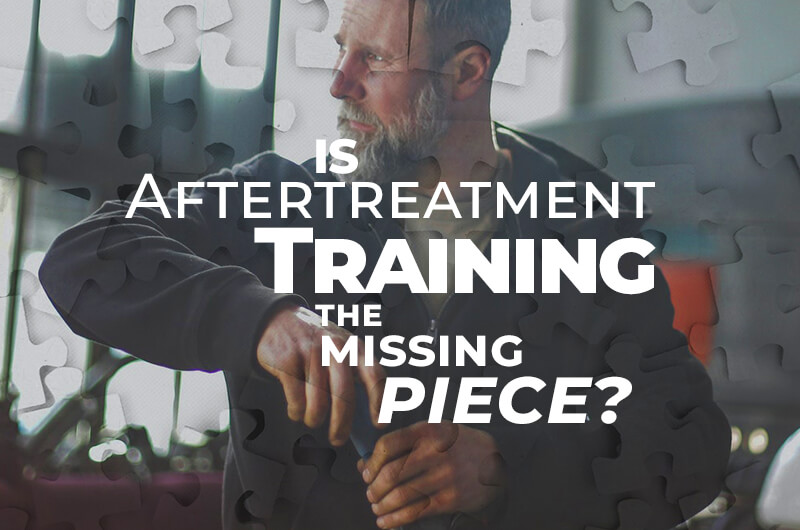 Your sales will rapidly increase for two reasons:
#1 – You will sell more parts.
Let's go back to the example of a customer asking for a replacement DPF. Instead of just selling your customer a DPF for $1600, you may also be able to help the customer identify the upstream cause which could lead to selling them a DOC for another $1600 – $3000. The results in more than doubling your sales.
#2 – You will retain your customers.
More importantly than just doubling your sales, your parts technician has solved a real problem for your customer. This will enhance your status in the mind of your customer, save them a trip to the truck dealer, and keeps them from not just spending money fixing this one problem, but also from buying other parts while they at the truck dealer.
Exponential Growth Comes from Solving Real Problems
Many of your aftermarket competitors are hesitant to sell aftertreatment parts for diesel emissions systems. They prefer to stay in their comfort zone selling the parts they have always sold. The problem with staying in the comfort zone is you are not solving any new problems your customers are having as truck technology changes.
This is a huge opportunity for you because you are ready to step outside of your comfort zone. You are ready to tackle new problems your customers are having, and this will lead to exponential growth for your aftermarket parts business.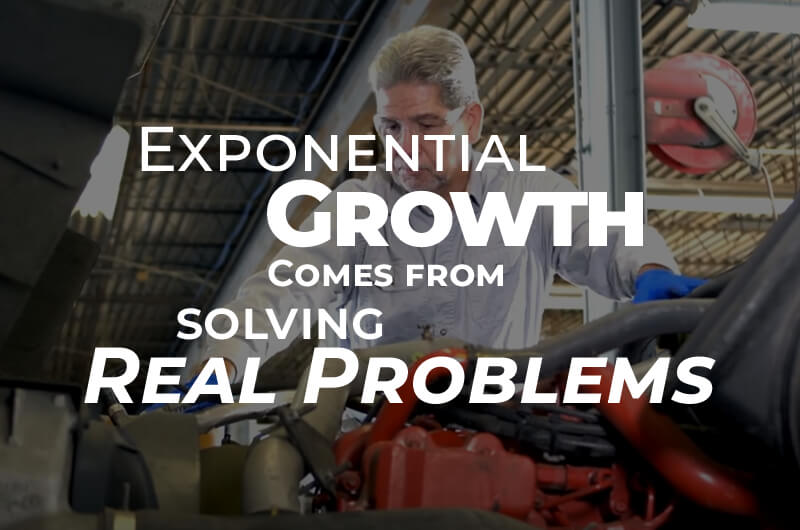 When you solve real problems better than anyone else you not only get the immediate sales, but you create opportunities to sell all the parts you offer. Your customers will reward you by consolidating more parts purchases with you and less with your competition. That is where the exponential impact happens, you get stronger, your competition gets weaker. Add time to this scenario and the economic impact on your business can be tremendous.
Our Training Program, Your Long-Term Success
We published an article entitled Diesel Emissions Systems Made Easy for Parts Distributors where we stated the following:
"To best assist our customers, we offer various types of training. Many parts distributors today are new to the emission business. They know heavy-duty parts, but not the emission systems. We assist these clients in getting up to speed. We're able to tailor training to fit their needs.
There is a learning curve when you start selling aftertreatment parts and servicing diesel emissions systems. With our training, your parts technicians will be able to better serve the fleets and owner-operators because they will understand the fleets' issues and walk them through to a solution."
As we said at the outset of this article, success selling aftertreatment replacement parts often comes down to the training parts technicians receive so take the first step.
Download a training module entitled 4 Major Things You Probably Don't Know About Diesel Emissions Systems but Should.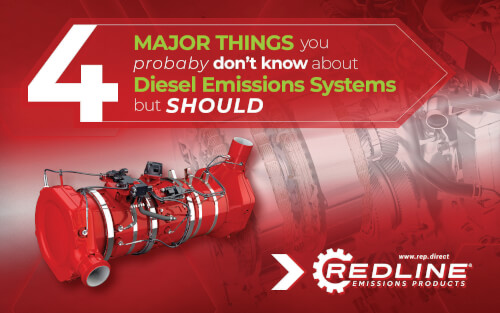 Become a Parts Distributor Today
Redline Emissions Products make diesel emissions systems easy with an extensive offering of readily available high-quality parts, packaged to protect against damage and loss, and backed up with training and expert support. 
Diesel Emissions Systems Made Easy

 
With Redline Emissions Products®, diesel parts distributors can add to their product line, increase sales, and solve a huge pain point to make diesel emissions systems easy for their customers.
Curious about what's involved with supplying diesel emissions systems and replacement parts? Reach out to  Wayne Cochrane, National Sales Manager for REP to find out more or call 888-295-4670.