Why Fleets & Operators
Struggle

with

Sourcing Quality Aftertreatment Parts
A diesel emissions system failure is costly. But aside from the cost of parts and labor, there are many hidden costs: the cost of towing, unplanned downtime, missed and rerouted deliveries, meals and hotel costs for the driver, and more. An easy way to avoid these costs is to purchase and use only tested, high-quality aftertreatment parts.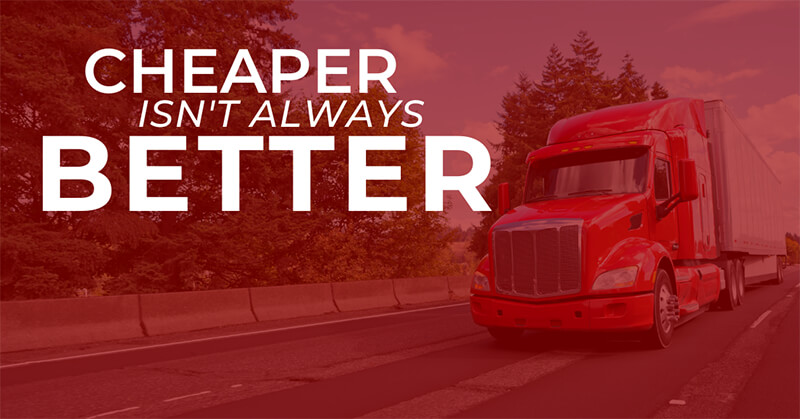 However, owner-operators and fleets often struggle to find high-quality sources for their parts. There is also a lot of misinformation about what makes a part high-quality, so it's hard to understand what to look for. We're going to clear up some myths and lay down the facts about finding quality parts for your aftertreatment system – and show you how to help your customers save hundreds or even thousands of dollars over the lifetime of their heavy-duty vehicle.
What makes a part cheap?
When shopping for a replacement part, most people think that the lowest price is the best option. Many fleets buy off the internet based on price-point alone, with little or no idea of the quality control standards for those specific aftertreatment parts that affect fitment and performance.
The internet is flooded with cheap parts. Many suppliers carry only the top-selling parts and sell those only in bulk. They have limited inventories that are only available in centralized locations making procurement times too long. Finally, offshore products can be of inferior quality compared to the OEM.
How do cheap parts end up costing more?
Most aftermarket products are labeled with generic part numbers that make identifying the right part a nightmare. A cheap part is no good if you have to send it back because it's the wrong size or model! This delays the repair even longer, compounding the problem and causing even more downtime. And rampant misinformation about preventative maintenance schedules for emissions systems can create costly breakdowns that could have easily been avoided.
The details matter
At Redline Emissions Products, all our labels come with our part number, detailed product information, and OEM cross-references all on the label. We even offer make and model information on some part numbers and a powerful part cross-reference tool on our website.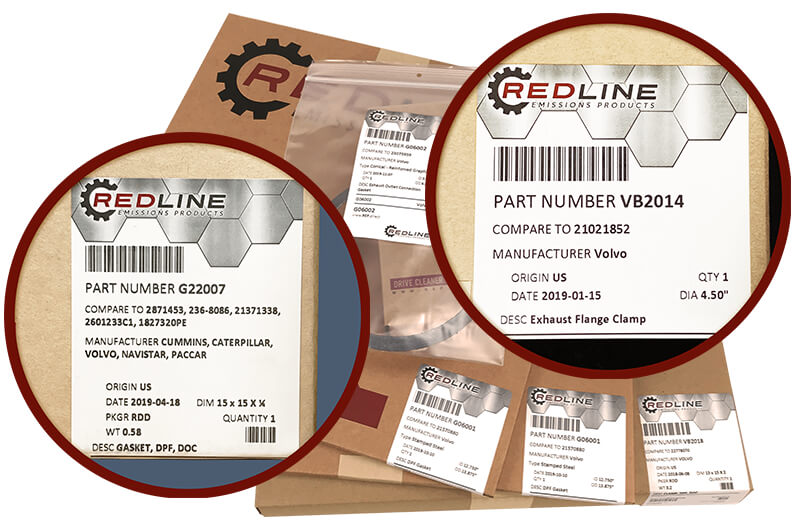 Why are high-quality aftertreatment parts important?
To protect your customer's aftertreatment system, high-quality parts are a must. By combining parts that will last with a preventative maintenance program, your customer's trucks will remain in good shape. Instead of wasting money and time on cheap parts, it's in their best interest to start with the best parts available that won't malfunction early.
NOx Sensors
The NOx sensor is a small but important component of an aftertreatment system. The NOx sensor monitors the amount of polluting nitrogen oxide gasses leaving the exhaust. If the NOx sensor malfunctions, the vehicle will be put into limp or emergency mode, taking the vehicle out of commission. Since the NOx sensor communicates with the vehicle's internal computer or ECM, it's important to only use a high-quality and tested NOx sensor that will not fail prematurely.
At Redline Emissions Products, our NOx sensors are manufactured to meet or exceed OEM specifications. Our prices are cheaper than OEM but reflect the quality control processes that we use to ensure that they will perform and not let your customers down.
DPF Filters
Regulations have been in place since 2007 to reduce the amount of harmful material that enters the environment from commercial trucks. The diesel particulate filter eliminates 99% of particulate matter from the exhaust produced by your diesel engine. While DPF systems include passive and active regeneration processes that oxidize built-up soot on the filter, the cost of replacing a cracked or malfunctioning DPF filter can be $2,000 to $10,000 for the part alone! If the price seems too good to be true, it may not meet OEM standards. Investing in and regularly maintaining the DPF filter will save your customers thousands over the lifetime of their truck.
At Redline Emissions Products, we manufacture all our DPFs to meet or exceed OEM specifications. We have one of the widest ranges of diesel particulate filters in North America, and an industry-leading warranty program that reflects our confidence in this product line.
V Clamps
The V band clamp may seem insignificant, but this small part can easily fail if it's low-quality. The clamp V band deals with high temperatures, tough environments, and it holds important components of your aftertreatment system together. Investing slightly more into a high-quality V clamp can save you from unplanned downtime and unexpected repairs.
At Redline Emissions Products, we have invested heavily in making sure that all our clamps meet the very specific engineering specs required to seal properly. All too often aftermarket manufacturers of clamps fail to meet the OEM specifications. Our clamps do!
Diesel Oxidation Catalysts
The diesel oxidation catalyst is another essential aftertreatment part that targets carbon monoxide and hydrocarbons produced by the diesel engine. A working DOC turns these harmful pollutants into carbon dioxide and water by adding oxygen, or oxidizing. The oxidation catalyst for diesel engines is the platinum catalytic surface within the DOC.
Because of the exacting engineering requirements and premium materials used in diesel oxidation catalysts, a high-quality DOCs might give you and your customer sticker shock. But a cheap DOC that under-performs, has shoddy welds, or doesn't exactly fit your system, can throw the entire aftertreatment system off-balance. It makes sense to only use the highest-quality, tested, and OEM-standard DOC for the long-term health of your commercial vehicle.
How can you help your customer avoid these pitfalls?
Only buy from sources you trust.
When buying online, check to see if the vendor has a good reputation:
Is their webstore backed by a legitimate business?
Do they carry a large inventory and have the parts coverage you need, beyond the first purchase?
Do they have verified quality control standards and back it up with warranties?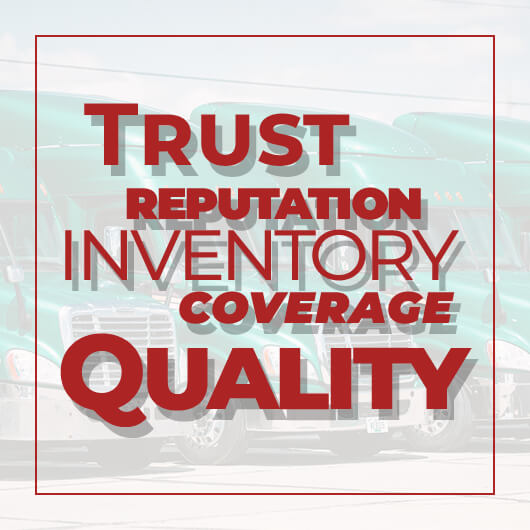 Always double-check part and model numbers and inspect the parts for quality workmanship when they arrive. Trustworthy online stores should have a robust search function and helpful customer service agents.
Finally, check the origin of the parts you need and that they meet or exceed OEM standards. Online sellers should be transparent about the product's country of origin and help you find the part you really need, instead of just trying to make a sale.
Redline Emissions Products provides all of its distributors and DPF cleaning facilities with everything they need to be successful in the diesel emissions systems business. When you become a distributor you join our large network of dealers, you get access to our online brochures and powerful cross-reference tools, and you can call us and speak to aftertreatment professionals to make sure you have the most accurate information and are selling your customers the correct parts.
If you're a heavy-duty parts distributor, you're missing out BIG TIME if you're not offering diesel emissions systems. Being a part of this solution for your customers is a win-win. They get to buy from someone they already trust, and you get to expand your product line and increase sales. It doesn't get any easier than that.
If you would like to become a
distributor
of
Redline Emissions Products
, visit us at
www.rep.direct
Diesel Emissions Systems Made Easy

 
With Redline Emissions Products®, diesel parts distributors can add to their product line, increase sales, and solve a huge pain point to make diesel emissions systems easy for their customers.
Curious about what's involved with supplying diesel emissions systems and replacement parts? Reach out to  Wayne Cochrane, National Sales Manager for REP to find out more or call 888-295-4670.