Take Control of
Emissions Costs

through 

Preventative Maintenance for Diesel
For truck fleets & operators, lowering costs is always a primary concern. It's no secret that regular maintenance is a given part of your budget. It's common sense that staying on top of tire pressure, oil changes, fluid flushes, and other preventative measures helps maintain your truck's life and longevity. But what is less understood is how that same proactive approach to your preventative maintenance for diesel emissions system can save potentially thousands of dollars.
How?
The cost of emissions can explode out of control when a truck breaks down. What could have been solved through preventative maintenance becomes a nightmare of unexpected costs – like hotel and food, cost of downtime and missed deliveries, and damage to other engine systems and components, to name a few. For fleets this problem is compounded by how many vehicles they have to maintain.
The problem lies in the lack of consistency and conflicting recommendations within the industry from OEMs and diesel shops around best emissions maintenance practices.

Unpack the Problem
The first component in this equation is the OEM recommended maintenance guidelines for emissions systems, which vary by manufacturer. The position of OEM's is that ontruck regen is sufficient – which is the truck's ability to use heat (and sometimes a chemical reactant) to burn up PM & soot, captured within the DPF. This is only true in perfect conditions, which don't really exist in real world application. Having your DPF cleaned once a year with your oil change preventatively will likely prevent breakdowns due to emissions failures.
The confusion around when to clean & replace DPFs
For example, Cummins used to recommend replacing clogged filters with remans, but has since discontinued their reman DPF program. Suffice it to say, DPFs cannot be "reconditioned" or "remanufactured" in the way the industry understands. A DPF labeled "reconditioned" has simply been cleaned. DPFs cleaned using the de-ash / bake or aqueous methods are brought as close as possible back to the original condition, and should be likened to an oil change as far as maintenance goes. Aftermarket DPFs are brand new, OEM-equivalent replacements that come with full warranties.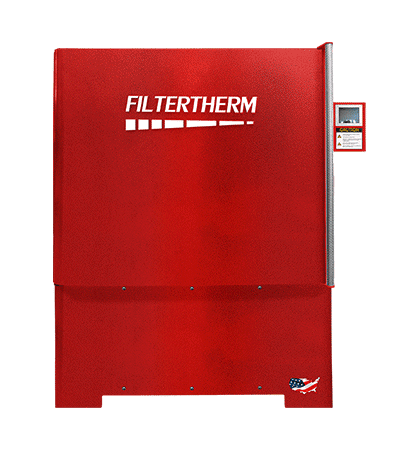 The second component is the truck itself. Truck dealers receive in engines and emissions systems at generic settings, but duty cycle plays a HUGE part the efficiency of the whole system working in tandem. Having your engine and emissions system calibrated for your specific duty cycle ensures that your truck will operate at its highest performance and lowest cost available.
Helping Your Customers
Diesel parts distributors must educate themselves on these topics to successfully support their fleet and operator customers. Whether you choose to offer emissions parts as part of your lineup or not, understanding how emissions system preventative maintenance plays into the overall health and functionality of diesel trucks IS an important factor in helping your customers.
Diesel Emissions Systems Made Easy

 
With Redline Emissions Products®, diesel parts distributors can add to their product line, increase sales, and solve a huge pain point to make diesel emissions systems easy for their customers.
Curious about what's involved with supplying diesel emissions systems and replacement parts? Reach out to  Wayne Cochrane, National Sales Manager for REP to find out more or call 888-295-4670.