Redline Emissions Products® Tech Support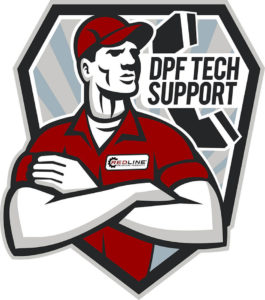 The Redline Emissions Products® brand is backed by way more than just fancy packaging and fast delivery! Decades of diesel shop experience plus almost 15 years in emissions systems go into the development of our brand and our products. Our focus has always been how to best help California and west coast businesses get their trucks compliant to meet or exceed the strict CARB and EPA emissions regulations over the years. Now, with the expansion of REP servicing the DPF equipment needs in the light, medium and heavy duty diesel markets in US, Canada and other emerging markets like Australia and India, we are poised to bring our expertise to a global stage. Through our parent DBA Diesel Emissions Service (DES), we have installed over 15,000 emissions control devices, and have been a major player in helping to shape and apply diesel aftertreatment technology, having installed numerous experimental DPF systems under CARB evaluations. We know diesels and we know emissions systems… and that knowledge translates into our product line and the service that backs it.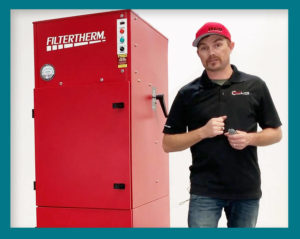 Redline Emissions Products® Head Tech Support Guru Steve Stratton aka "JR" began with DES in 2006 with a focus on emissions application. He has 15 years of experience in a high-volume diesel shop, diagnosing and training techs how to effectively diagnose, repair, service and maintain diesel engines with aftermarket and OEM DPF systems. His area of expertise has been studying the failure characteristics of diesel engines and of diesel particulate filters (DPFs), as well as learning how the engine and filter systems best operate. Steve boasts 10 years in the DPF industry, focused heavily on Cummins, Caterpillar, Detroit Diesel, Mercedes, and Volvo brands. Steve stays up-to-date on new DPF technologies and updates from relevant OE manufacturers on their systems and products, has extensive experience in off-road DPF applications, and has participated in panel discussions at the Green Transportation Summit. He also partners with our engineering department in the development of our Filtertherm® brand and helps oversee manufacturing of these units; and he travels nationwide, conducting training on DPF systems and on implementation of the Filtertherm® systems. Steve's knowledge and experience is the backbone of the Redline Emissions Products® Tech Support Hotline.
When you call into or email our Tech Support Hotline – 888-834-0500 | support@rep.direct – you can expect professional, knowledgeable help in troubleshooting your DPF systems and problems. We're not here to sell you a product. In fact, our support line is open to anyone who needs help, not just our customers exclusively. Quality, excellence and expert knowledge are the core of everything we do here at Redline Emissions Products®. Put our experts to work for you and your shop. Reach out today for questions or product related inquiries.